BRiSK WORKS: The New Job Board Web Application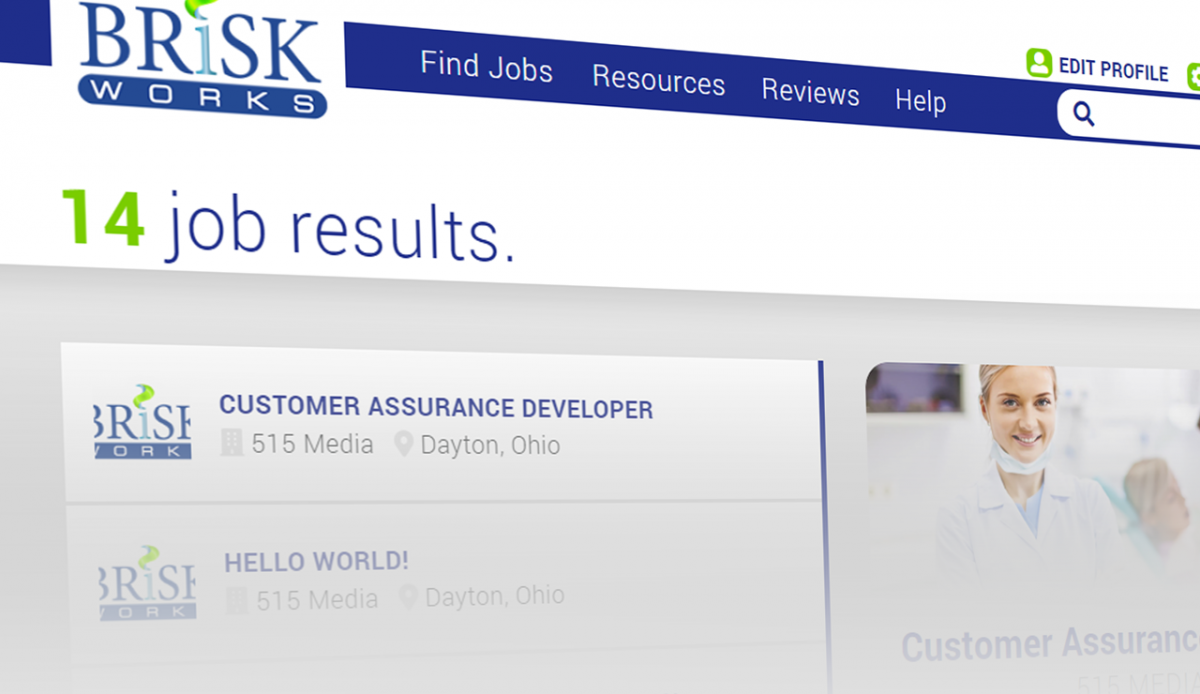 515 Media is proud to announce BRiSK WORKS, a fresh take on the employment web application for job seekers and employers!
As a web design and application agency, we love creating custom solutions for brands. By developing innovative digital platforms, we can bring compelling experiences that engage and inspire. We're especially excited to be able to foray into both video production and the custom app development space.
This web application was built from scratch using a tried-and-true web stack: HTML/CSS, PHP, MySQL, and JavaScript. For exceptional security and performance, we did not use frameworks of any kind. BRiSK WORKS is a 100% custom solution that addresses many of the inconveniences found in other job board solutions:
Job listings are automatically filtered based on your profile information.
You can apply for a position in just one click; BRiSK will automatically handle the submission of your resume and other professional credentials.
Employers can sort applicants by a special eligibility rating, making it very easy to find top candidates.
We were very excited to see our software featured at Staffing World 2019!