Work Performed
Website Design and Development
Consulting
Social Media Marketing and Design
WordPress and Blog Coaching
↗
VISIT ASPERGER MIRACLES
Questions or comments?
Please get in touch by filling out
our contact form!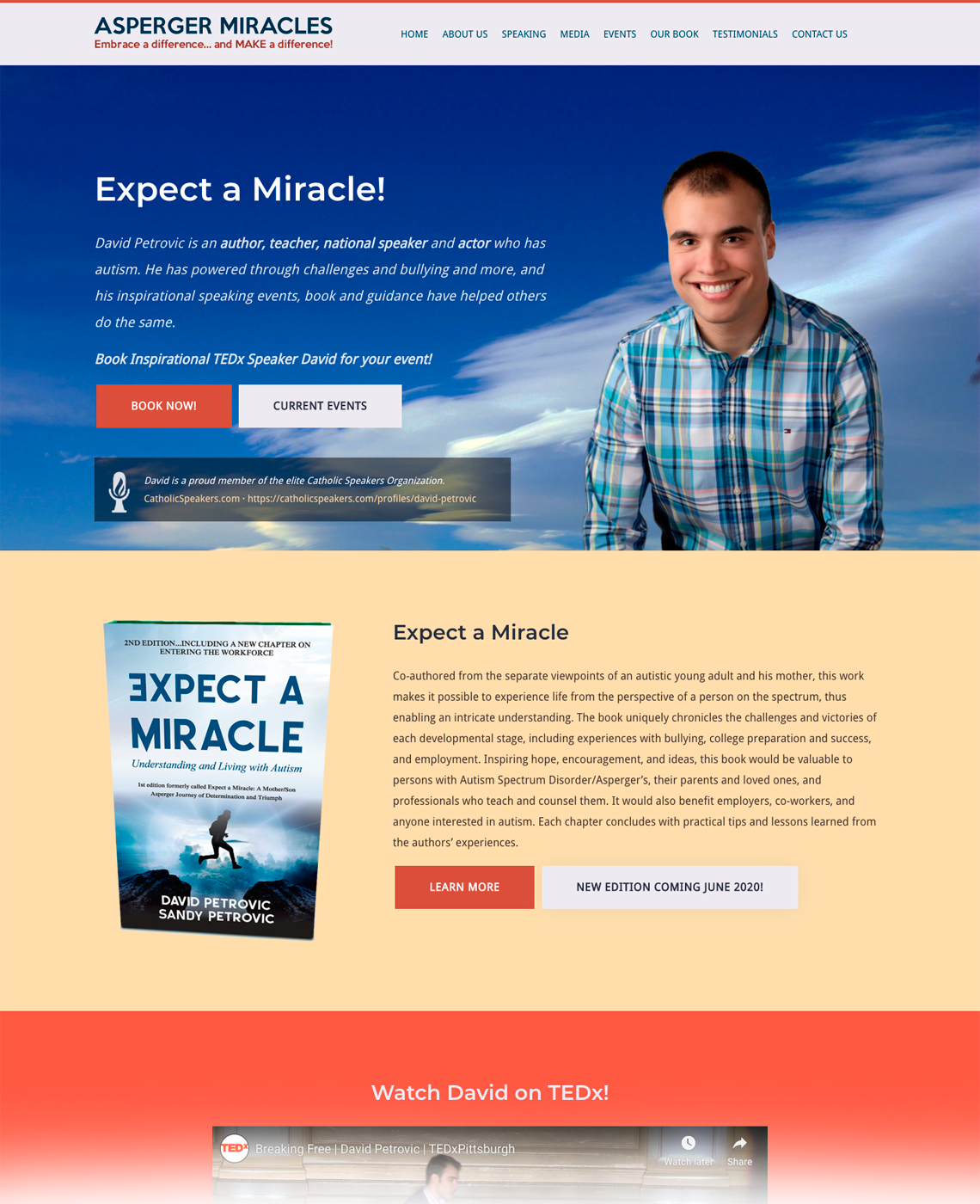 SEE THE FULL DESIGN
---
Background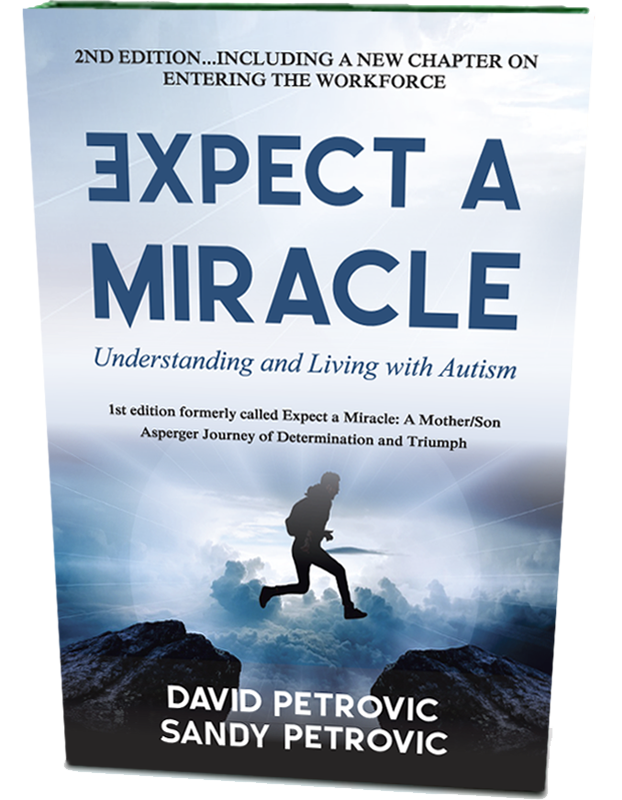 Sandy and David Petrovic, a mother and son team are the co-authors of the book Expect a Miracle: A Mother/Son Asperger Journey of Determination and Triumph. The duo was looking for professional marketing materials and help promoting David's speaking services effectively online to reach a wider audience. We helped design a new website to help convey an effective brand focusing on David's work as a speaker rather than only a co-author of his book. We also provided the team with social media consulting for effective presentation of Sandy and David's materials. At the time David was becoming well-versed in utilizing the book's Facebook page to speak about his daily experience working with others on the autism spectrum. The second edition of the book, newly subtitled "Understanding and Living with Autism" which was released in July of 2020, replacing the first book.
Results

Today, David is a teacher, author, and motivational speaker who is on the autism spectrum. He has contributed to blogs, magazines, interviews, and other media outlets. Sandy and David have been invited to share their experience by multiple organizations, and David is becoming known as an authority speaking on the subject of life on the spectrum in his own right. Since our rebrand David was invited to join the elite Catholic Speakers Organization and has been invited to speak at numerous events both in his home state of Ohio and nationally. He has regular bookings on a weekly basis today and he has been able to reach a much wider audience. With over 500 likes on his Facebook page (and growing!) and an ever-growing following of teachers, educators and students, David's future as a speaker is bright.
Testimonial from Clients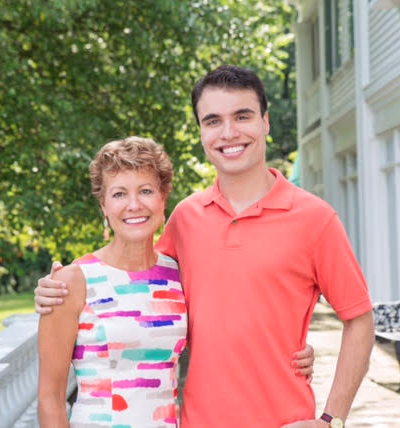 "I can't speak highly enough of the skill, creativity, and customer service at 515 Media! I love the clean, modern site they created for us: tailor-made to our mission and desires. They customized unique features which they envisioned, but incorporated all our ideas and suggestions. They responded and proceeded skillfully, cheerfully, and in record time. Their training was straightforward and understandable, never making us feel inadequate, despite our inexperience in web-based concepts and management. We were part of the team and have every confidence in their maintenance, support, and state-of-the-art recommendations. And all this for a very reasonable cost! I recommend 515 media most enthusiastically and urge you to check out our site to see for yourself:
www.aspergermiracles.com
. Sincere thanks to Mike, Chris, and the entire team for their professional and pleasant service; it was a great experience working with them. We look forward to future business…I would trust our site to no one else!"